Careers
Associate Lead Designer
6+ years relevant experience | 2+ years experience in leading teams| Bangalore
Description
The role requires a deep empathy for people & clients. The ideal candidate has enough experience managing multiple projects across the teams. Needless to say technical expertise is a must. This is client facing role hence ability to deliver is of paramount importance.
Role & Responsibilities
Assist the Lead Designer in providing creative direction and guidance to the assigned design team. Help in setting design goals, defining design strategies, and ensuring the team's adherence to design standards.
Collaborate with project managers and stakeholders to understand project requirements, objectives, and timelines. Participate in project planning, resource allocation, and workflow management to ensure efficient project execution
Collaborate with clients across all phases of the projects.
Contribute to the ideation and creation of design concepts, taking into consideration user experience, functionality, and visual aesthetics. Collaborate with cross-functional teams to refine designs and incorporate feedback.
Create high-quality User experience design, including user interfaces, layouts, and other design elements. Utilize design software and tools to produce deliverables that meet project requirements and align with brand guidelines.
Foster a collaborative and creative environment within the design team. Collaborate with designers, developers, and other stakeholders to integrate design solutions seamlessly into projects. Provide support, mentorship, and guidance to junior designers when necessary.
Conduct user research and analysis to understand user needs, behaviors, and preferences. Apply insights to inform design decisions and ensure the creation of intuitive and user-friendly interfaces.
Review and evaluate design deliverables to ensure they meet quality standards, brand guidelines, and project requirements. Conduct design reviews, provide constructive feedback, and implement improvements when necessary.
Stay up-to-date with industry trends, emerging technologies, and design best practices. Continuously enhance design skills and knowledge through self-learning and engaging in professional development opportunities.
Ensure that along with you, your assigned team of UX and Visual Designers are also positively growing by mentoring and nurturing them through constant reviews and interventions.
Must have Skills
Significant experience in leading design teams in a fast-paced working environment
Critical thinking with ability to collaborate effectively with multiple stakeholders
Strong knowledge of various designing processes and prior experience in managing them
Technical expertise & depth in user research, prototyping, user journeys, IA's and more
Experience guiding UX and other design teams through the creation and application of design strategies
Strong leadership and collaboration skills with an abilty to guide teams in the right direction
Keen attention to detail across design functions
Excellent documentation, storytelling and oratory skills
Proficiency with research techniques and modern design and prototyping design tools like Figma
Expected Outcomes
Delivery of projects within budgets and timelines with quality
Growth of team members in terms of skill and hence designation
Awards and recognition for the projects you lead
New processes and templates to increase team efficiency and productivity
Growth of business by identifying new opportunities or crafting winning pitches
Special Notes
Education criteria is not strict
Detailed portfolio is must in which only individual projects / work must be showcased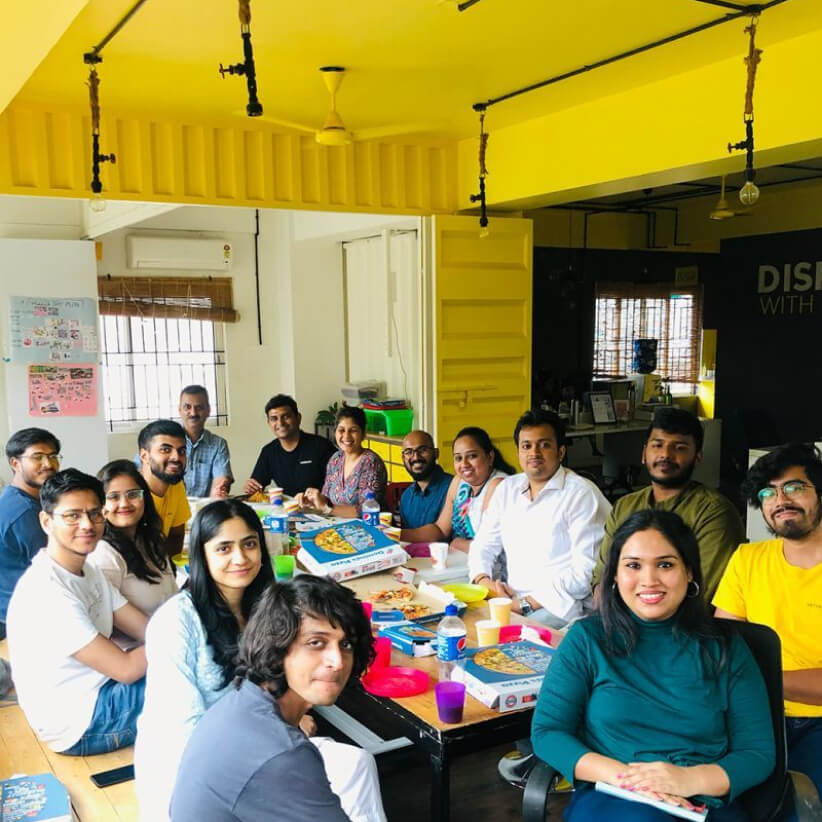 Studio Vibes
Design, disruption, & lots of happy yellow vibes. Day in & day out.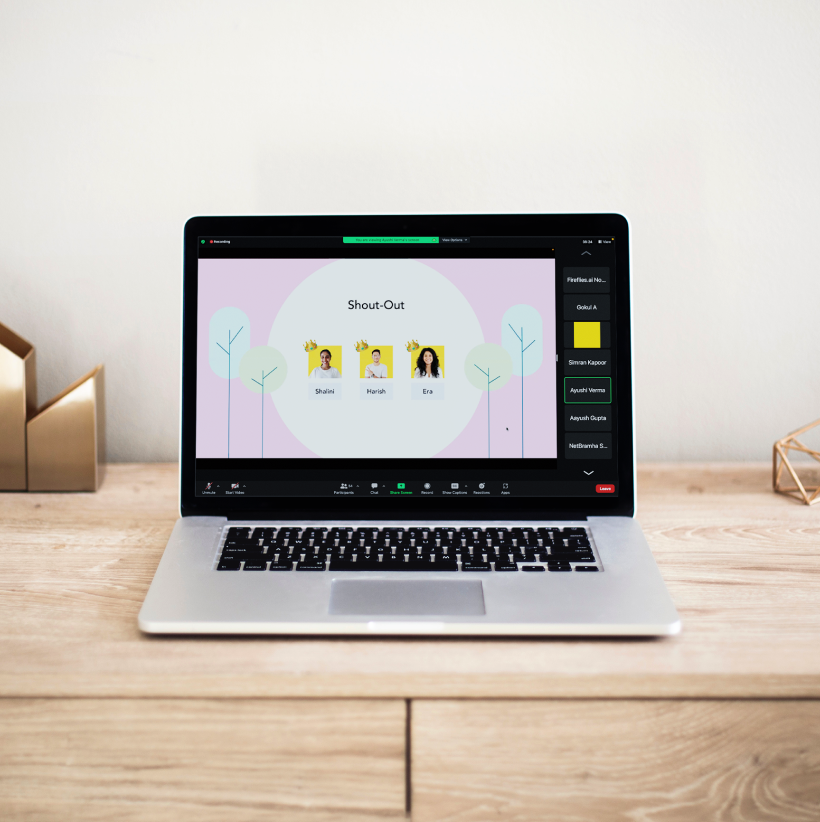 Design Days
Where design superheroes assemble to showcase their best work.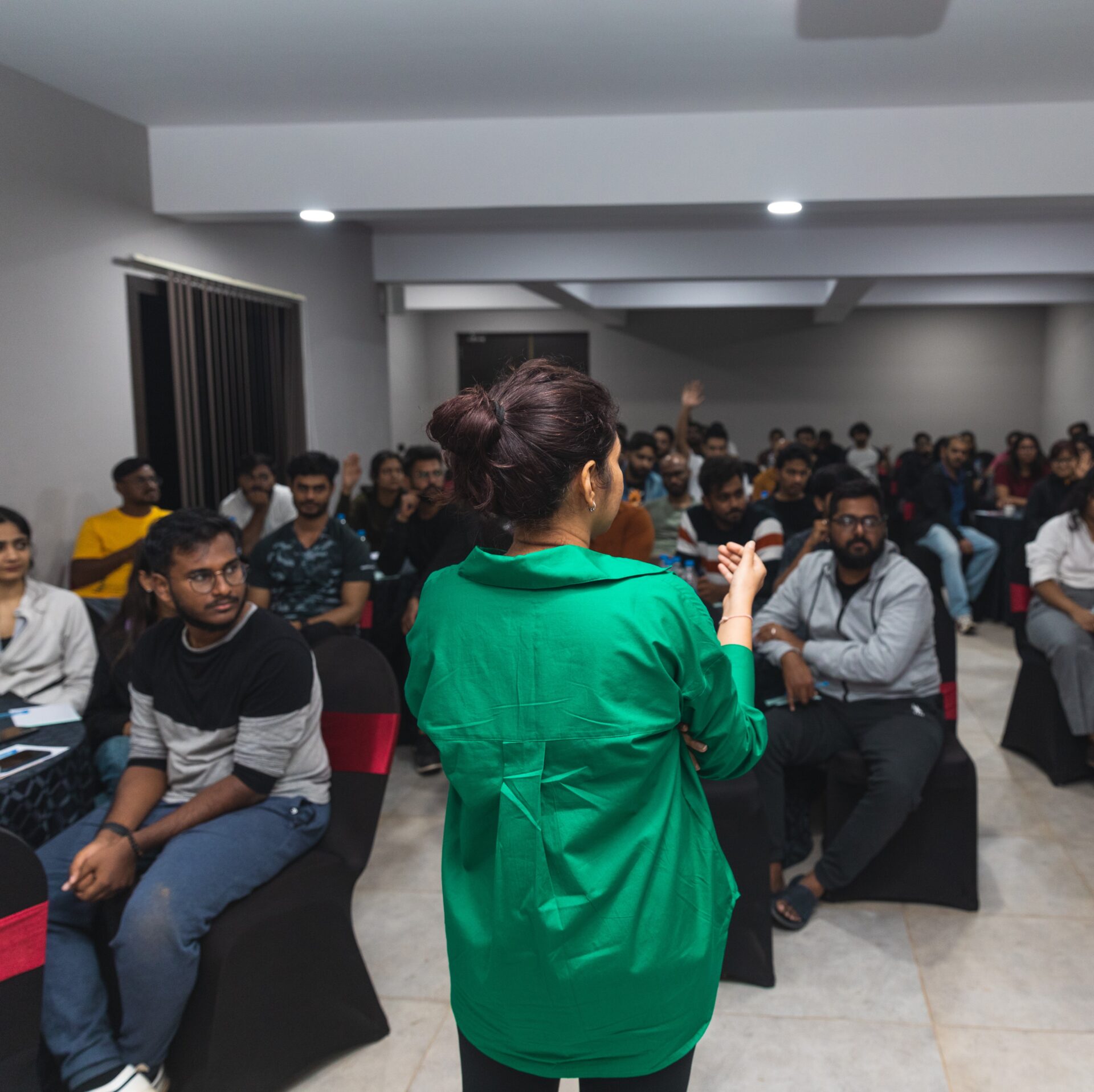 Upskilling Workshops
In a constant state of unlearning & learning, & sharing these with the design community.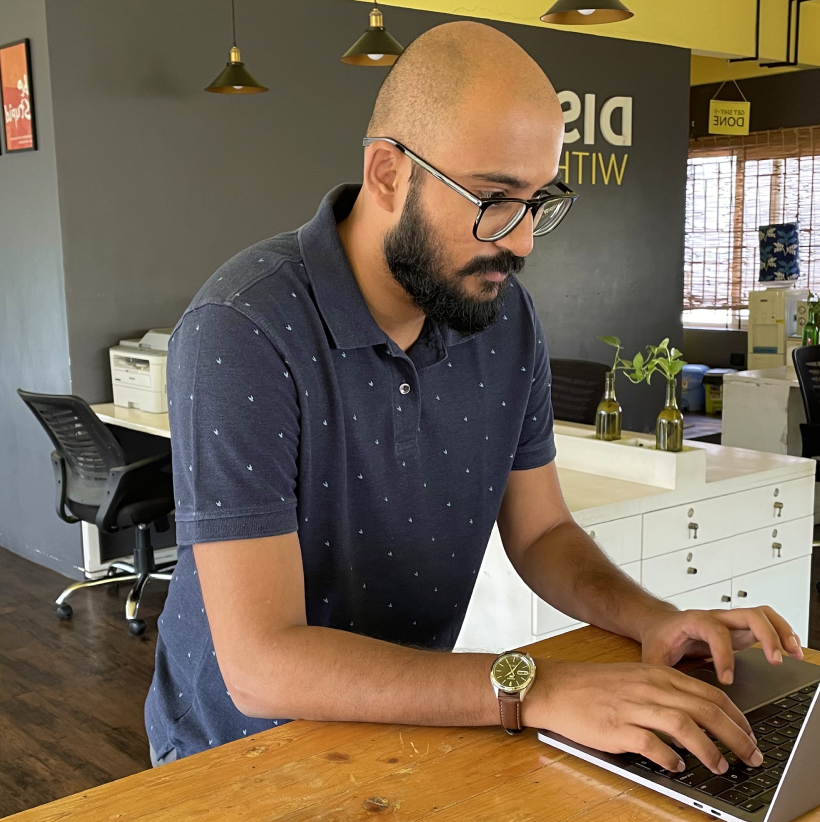 Design Leadership Program
One-of-its-kind design leadership training molding design leaders of the future.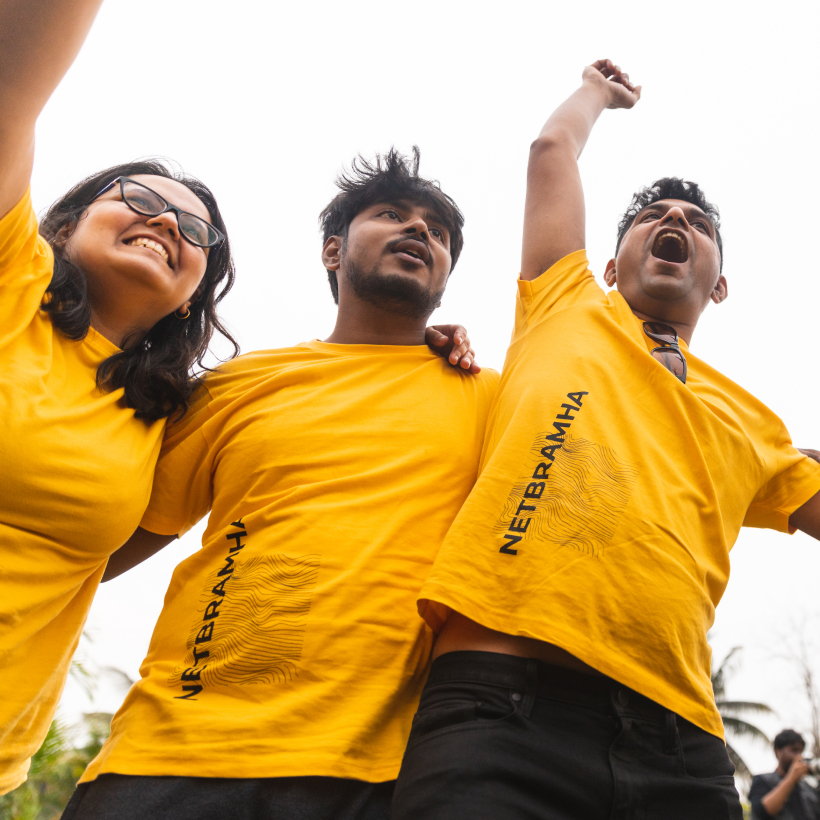 Offsite Meets
Yearly gathering of entire team; replete with fun, learning sessions, & activities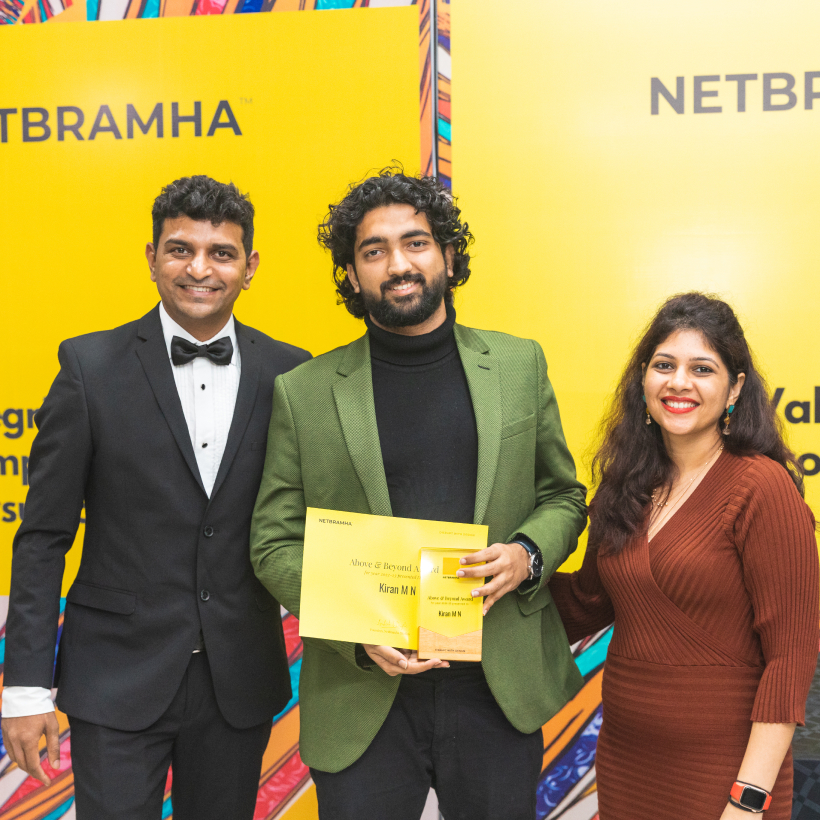 Awards & Accolades
Recognition of great work every year, celebration of expertise & passion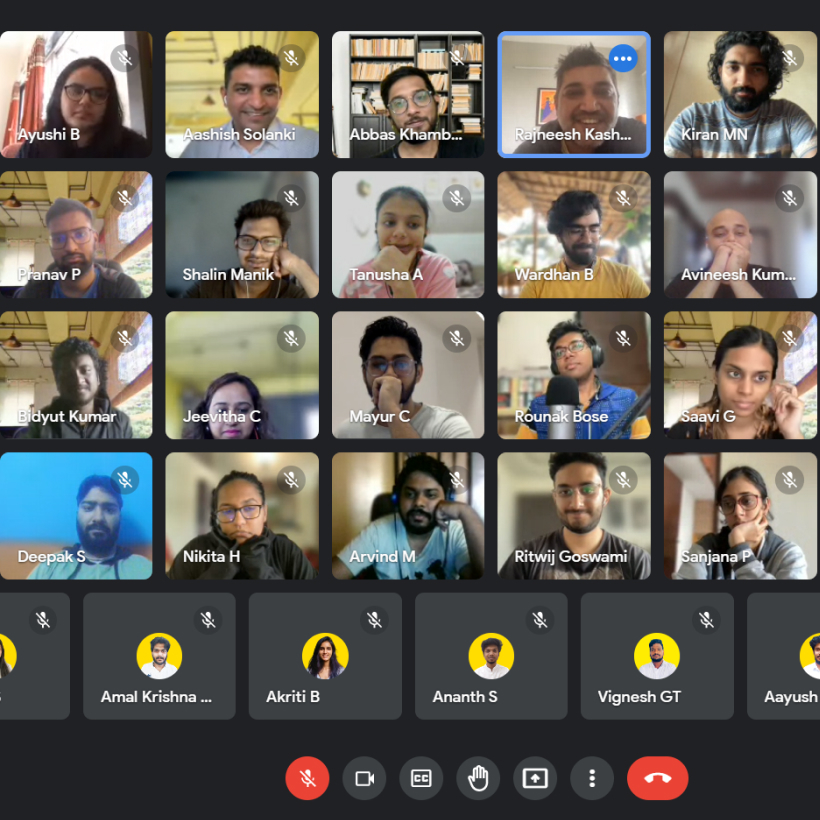 Hybrid Work Advantage
Strong interpersonal bond & seamless collaboration across 75+ hybrid team